For the last two years we've been working within the industry to bring to market something very special for Canadian mortgage brokers, and we're thrilled to be able to share it with you.
Today we're proud to announce the Lendesk Lender Network, a direct-to-lender deal submission network with some of Canada's top mortgage lending institutions, including Scotia Mortgage Authority (Scotiabank), First National Financial, CMLS Financial, Equitable Bank, Merix, NPX, Lendwise, Manulife Bank, and more.
With the launch of the network, licensed mortgage broker firms and agents can now securely pull credit from both Equifax and TransUnion and, through the Lender Network, automatically submit qualified mortgage applications directly to participating Lenders using a single, easy to use application.
Watch the video below to learn more about how the Lendesk Lender Network works together with the Lendesk Point of Sale system to streamline your workflow, and help you focus on providing your client with the best possible experience.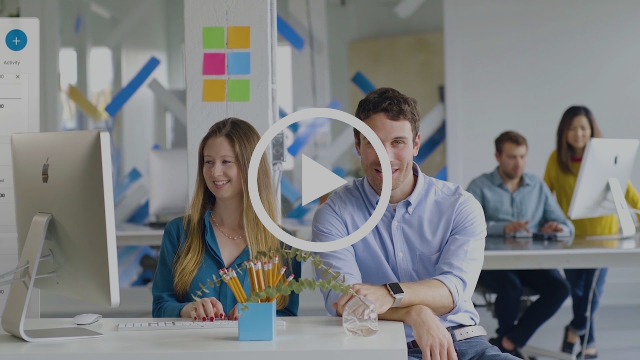 "Connecting the broker to the lender is at the heart of the origination process, and by working directly with our lender partners we've built our Lender Network to be a strong foundation for the rest of our current and forthcoming products," said Alex Conconi, CEO of Lendesk.
We think our Lender Network is further proof of our continued investment, and dedication, to modernizing the Canadian Mortgage Industry, and a meaningful step towards our mission to help fund the future.
"As a broker, the outdated process we've been forced to use to communicate with lenders has always been a limiting factor in the type of client experiences we can deliver," said Conrad Neufeldt, CEO of Kasper. "Lendesk is a game changer for us, our lenders, and the type of experiences that we can build together for our clients. For the first time in my career I can say I'm truly excited at the prospect of legitimate technology innovation in our channel."
The Lendesk Lender Network is available for exclusive use in combination with the Lendesk Point of Sale systems, which are currently available on a limited-release, pilot basis only. Additions to the network are scheduled for forthcoming announcements.
Firms, agents, and lenders interested in learning more are encouraged to sign up for a demo on Lendesk.com. Existing Early Access List participants will be given priority access to Lendesk after conclusion of the pilot, which is expected to complete in early 2019.
From all of us at Lendesk, we're grateful for this opportunity to once again say hello, and look forward to seeing you at the MPC national conference in Montreal later this month. Stop by our booth to meet the team, and learn more about the Lendesk Lender Network, and the Lendesk Point of Sale systems.