For Brokers, your success comes from the ability to complete as many files as possible. To do that, you need a steady flow of leads and referrals.
There seems to be no end to the ways you can spend your money and time on marketing, But what works best? We consulted marketing experts and Brokers to find out what's working, and the results might surprise you.
1. Testimonials and Referrals
Referrals are generally the greatest source of new business for Brokers, and testimonials are a great way to keep the power of referrals running full-time. By asking for and publishing reviews and testimonials from past clients, you offer "social proof" of your skills and professionalism.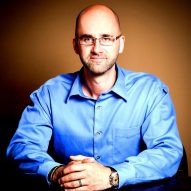 To get great testimonials though, it goes without saying that you have to provide spectacular service— a best practice if there ever was one. So says Dustan Woodhouse, author of Be the Better Broker. What works best for him? "Doing a kick-ass job for my existing clients, and turning them into referral-generating machines by way of being far more than a rate to them," says Woodhouse. "Being a source of financial info to the point that clients call you prior to buying a new car, trailer, boat, because they want your opinion on how best to finance it."
When you've collected these excellent reviews and testimonials, don't simply bury them on your website. Share them on social media, thank the reviewers publicly, and have the reviews displayed in your search engine results. Ask for reviews on a dedicated reviews page on your website, and create a workflow where you message your client and ask for a review when they are at their peak happiness: when their deal completes.
You can even use a service like Get Five Stars to help streamline the process, and do a better job of displaying all of the feedback.
The best clients in terms of lifetime value are repeat clients, and the ones that continue to refer you new business. Don't forget to stay in touch with and reward your best clients for their loyalty.
2. Email
Email, in spite of what some headlines might suggest, is far from dead. Chances are you checked your email within the past hour, and odds are also good that you saw a new message from a newsletter you're subscribed to.
A permission-based email newsletter plan can be one of the best ways for a Broker to stay in touch with their network.
But how do you build a list? First, make it clear what people will get when they subscribe. Industry news, big wins, testimonials, or even personal updates can all be great for keeping you top of mind with your network, and shows them value.
Second, create a subscription page with a content offer that your ideal client would find interesting. For example, you could say:
Subscribe and learn the 5 things every property buyer needs to know before shopping for a mortgage in Canada.
Use your email provider's auto-reply function to deliver on that promise, by putting your "5 things" article in the confirmation email. Mailchimp offers these tools for free and cheap, depending on your list size.
Just like that, you've created an inbound marketing funnel that will help attract new leads. All you need to do now is generate some more traffic to your website, and some of it (make the subscription form very visible) will convert to subscriber. Always offer your subscribers direct access to you by email or phone, and a percentage of them will convert into clients when they're ready for a lending product.
Beyond email blasts to your list, also consider regular, personalized follow-ups with your past clients and active leads. Schedule follow-up reminders in your CRM (customer relationship management) tool. Better yet, sign up for access to Lendesk in the right sidebar of this page, and let us show you how.
3. Content Creation and Social Media
It's becoming increasing difficult to generate leads from social media, among a sea of updates on myriad channels. Ask Brokers whether they're getting ROI for their time spent on social media and you'll get mixed reactions.
But instead of thinking of social media as the end-all-be-all of your marketing, think about how it supports the other items listed above. New testimonials can be shared on your social channels, among your other updates. Blog posts or other content offers can help drive traffic to your website, where some people might convert to subscriber. But most importantly, social media gives you plenty of options for keeping in touch with your network.
Maybe you're updating them on your latest travel adventures, or sharing links with market news, or even sharing recipes. Putting yourself out there means more people will remember what you do when it counts (especially if you publish a gentle reminder now and then).
4. Good Old-fashioned Networking
You could argue that networking isn't really marketing at all, but for Brokers it should be a mainstay of your business-generating efforts. Attending local networking events or better yet, joining a local chapter of a group like BNI will help ensure that you have a tribe of people willing to help you with referrals. You also get access to like-minded folks from other industries who can provide insights that sometimes your peers cannot. For that reason, networking is always a tactic worth considering.
We'd love to hear more about what has worked for you. Have a tactic that you'd like to share? Leave it in the comments below and we'll add you to the post above.